On June 8 & 9, Safety Director Gregg Speed and 25 sawmill leaders headed North for their annual fishing trip. This incredible trip has taken many shapes over the years, but is always a great time that leads to more connectivity and appreciation within our sawmill division!
The fishing trip was originally created as a customer appreciation event. Employees Jim Outram and Matt Duprey invited wholesale customers from all over the country to spend some time up at Bald Mountain Camps, fishing together and developing stronger relationships.
BMC has been a sporting camp destination since the late 1800's. The old cabins on the waterfront were charmingly rustic with only a fireplace for heat and limited amenities. By 2000, many Hancock Lumber customers chose not to participate in the annual trip due to time and travel, so Gregg Speed and Team Hancock decided to "morph" the event into a sawmill manager/supervisor fishing trip. In 2010, BMC underwent large facility renovations that have even better served as a retreat location.
To this day, Team Hancock is enjoying BMC for this annual retreat. This June, Hancock Lumber sawmill employees turned fishermen showed up with boats and gear on a Thursday morning. The fish pool entry fee was $20 with the proceeds to be split for biggest salmon and brook trout awards.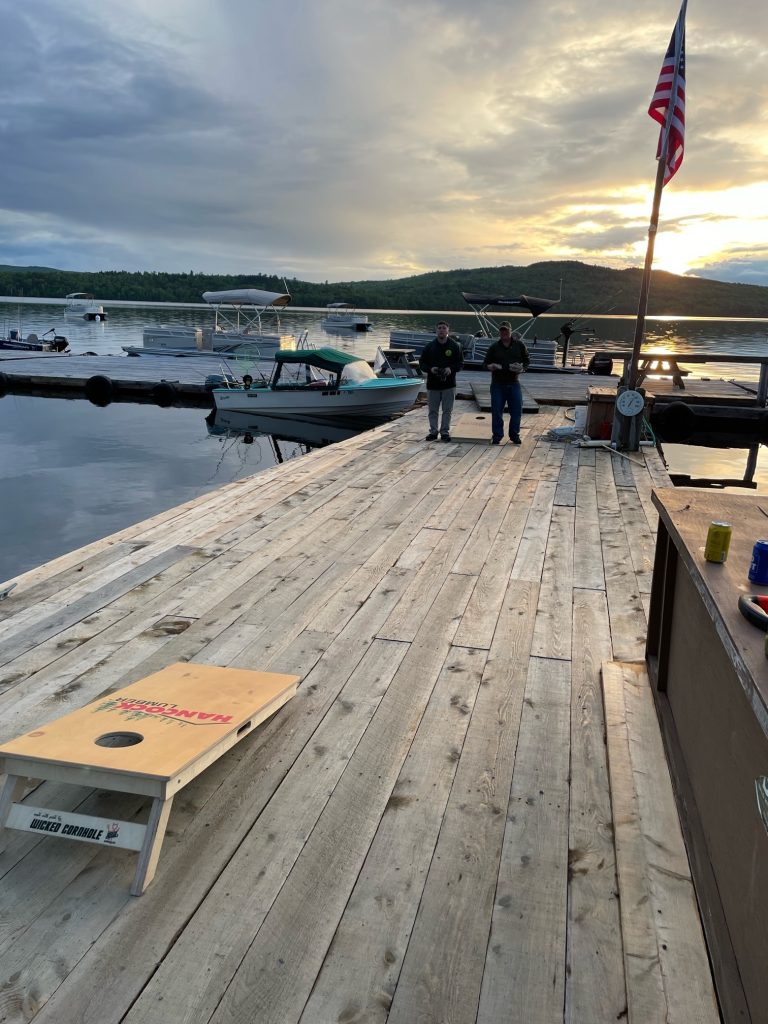 Wayne York (retired HL employee and fishing trip legend) landed the biggest salmon at 20.5". Randy Moore from Madison caught the biggest brook trout at 16.5" It was a highly contested process for picking the winner – it was a game of inches. We have a very competitive group, to say the least!
The weekend was a huge success that pulled together 25 sawmill leaders from all four mills. The crew even had a couple retired Hancock Lumber fishermen join them. A lot of fish were landed and the stories will continue to get better with time. We are all already looking forward to 2024! A huge thank you to our leader, Gregg Speed, for organizing such a beloved event!