Hancock Lumber's CEO Keynotes National Industry Conference
Earlier this month, Kevin Hancock took the stage at the LBM Strategies Conference as their keynote speaker, which had a record turnout. A captivated audience listened to him share how a few key ideas have helped transform Hancock Lumber's culture over the last decade and lead to transformative results.
The Top 10 List of Key Takeaways
Change = the essence of leadership.
How, then, is change engineered and executed? Examine, research, and ponder this question.
A global power shift is happening—moving from centralized to decentralized—change must come first from within, then beside, and then beyond oneself.
Every organization's mission should be to ADVANCE HUMANITY (side note: the audience burst into applause after Kevin said this!)
People are inherently good (read Rutger Bregman's Humankind for more on that)
Companies should exist to serve the individuals who choose to work there.
Employees ultimately create the change, one human being at time.
Trust the voice inside you—this will help lead you to a path of self-actualization.
Kevin is ultimately focused on Hancock Lumber's culture and serving our mission, and nothing takes more precedence than creating a meaningful work experience that enhances the lives of everyone connected to the organization.
The core of Team Hancock's culture is to create an environment that is completely safe; safe to be yourself, to say what you think, to act, to lead, to take charge, to learn, and to go home in better condition than when you arrived.
For more on Kevin's thought leadership, view his website and sign up for his blog!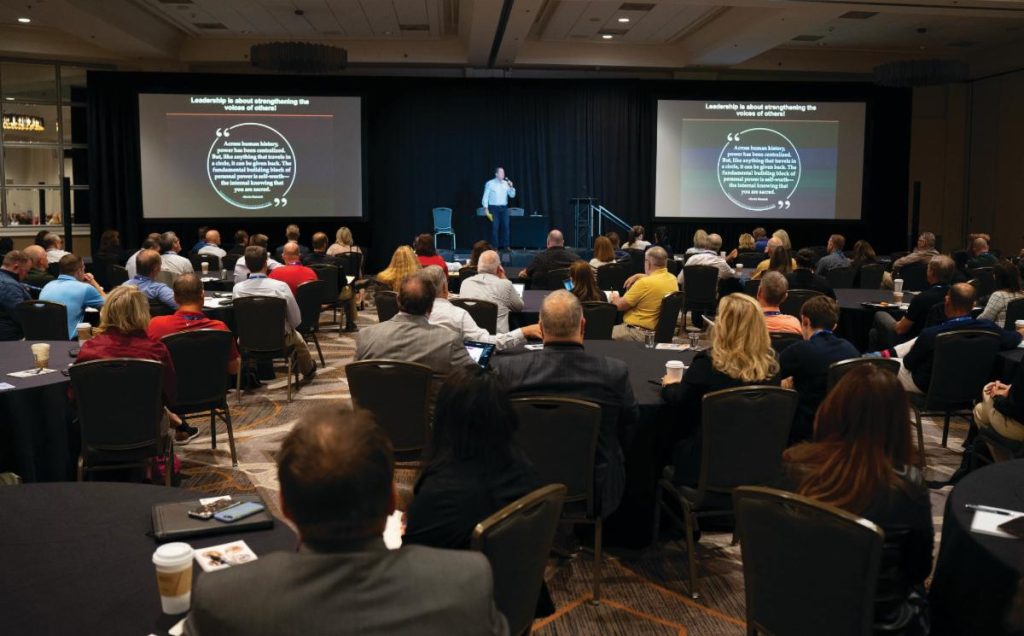 "I'm at the LBM Strategies Conference in Denver. No matter how many times I listen to Kevin Hancock speak, he never ceases to capture my attention regarding his message(s). Kevin is a genuine and class-act human being."

—Mike McDole, 40-year industry veteran and LBM consultant via LinkedIN
You can watch the full keynote speech below: