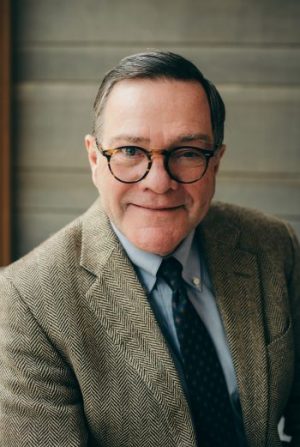 Ed joined Hancock Lumber's board in March of 2019 after serving 24 years as Wyman's CEO, a family-owned business based in Milbridge, Maine.  Ed graduated from NYU business school in 1975 and carried out a 42-year work career, gaining perspective on growth, risk, people dynamics, and juggling priorities.  Following his retirement, Ed was seeking to give back and his networking led him to connect with Kevin Hancock.  As it turns out, his background at Wyman's in a family owned, middle-sized business, based on a natural resource with retail, commodity, and export sales channels, all fit well with Hancock Lumber's board service work.
Throughout his career, Ed's journey led him through series of marketing, sales, and general management positions, with time spent selling plastics at Mobil, assistant product manager at H.P. Hood, and ultimately to his career at Wyman's in 1993 as 'a blueberry man in eastern Maine', completely turning the tables from his original plan to pursue a marketing career in New York City.
Wyman's experienced terrific growth during his tenure—from being a small, 100% Maine wild blueberries company to a much larger company with large land and factory operations in Eastern Canada, to being one of the largest importers of frozen other fruits from Chile and Mexico, including a contract facility in McAllen, TX.  Ed acted as Wyman's chief salesmen with key export customers in Asia and Europe where the customers valued top-to-top relationships.  While his career carried him across several organizations, his work legacy is found through his time at Wyman's.
Ed has served on several trade-oriented boards including President of the Wild Blueberry Association of North America with the Foodservice Advisory Board of the Florida Department of Citrus. Additionally, Ed served as Chairman of the American Frozen Food Institute (frozen food trade association)—and, way back when his boys were young, he affected change locally as a board member and President of the Topsfield Athletic Association.
While spending his junior year abroad in Rome, Ed met a young lady– and, he and Jane have been married over 40 years now.  The couple has lived in the Boxford-Topsfield area outside of Boston throughout his career (with a few years in Florida).  When the duo turned 60, they hiked the Inca trail to Machu Picchu nurturing their mutual love of traveling and hiking. Ed is a sports fan, following the Celtics and Liverpool FC especially.  Their three sons are all married, and they enjoy being grandparents to five little ones.