Last week a group from Team Hancock traveled to Chicago to celebrate two of our managers being recognized by HBS Dealer Magazine as "Top Women" in the industry. The publication recognized Laura Bower, Augusta General Manager, in the 'Business Excellence' category and Kourtney McLean, Hancock Online e-commerce General Manager, as a 'Rising Star'.
HBS Dealer has run this program for a few years now—their Business Excellence award recognizes a leader who has demonstrated achievement, growth, and success in the hardware and home improvement industry; embraced education and community service, and inspired others to follow a similar path. Their Rising Star Award recognizes a talented professional with the potential to make a significant positive difference within her company and within the industry for years to come.
Laura was one of 52 women recognized in her category, while Kourtney one of 50—102 women from across the country were honored with these two industry awards, out of a record-breaking pool of 766 nominations! Last year our North Conway General Manager, Stasha MacDougal, received the Rising Star recognition.
---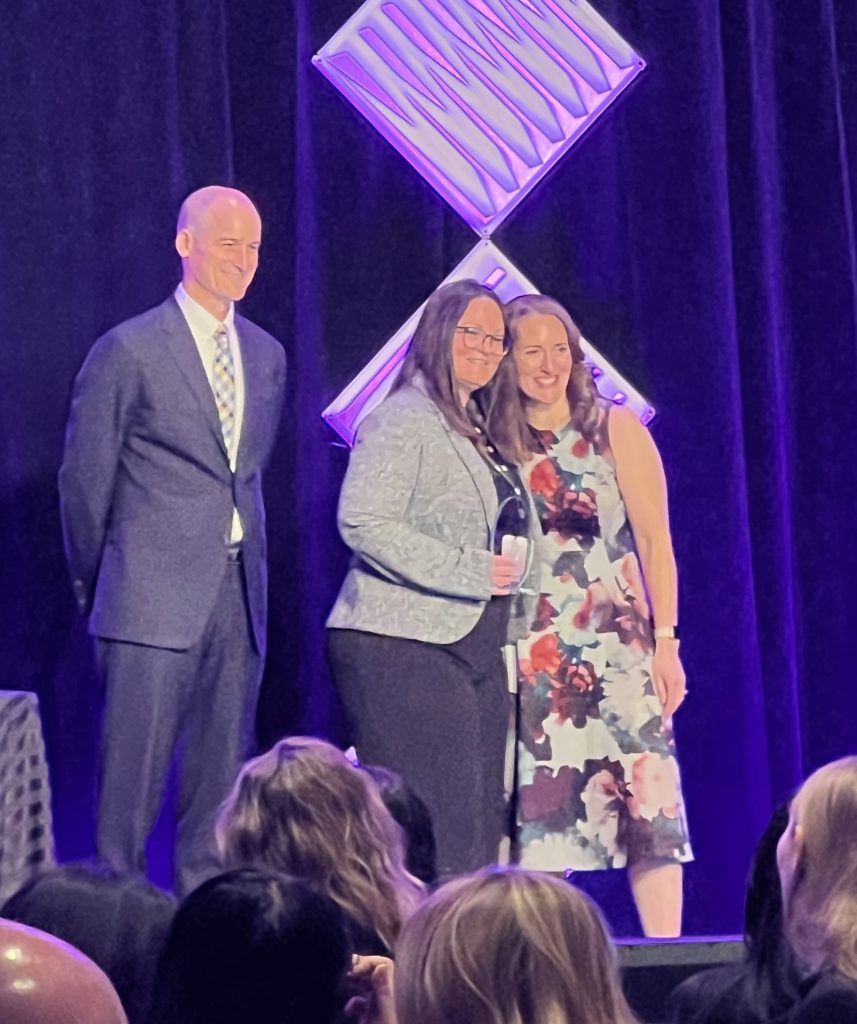 A few people were asked to speak while receiving their awards, and Kourtney McLean shared a piece of business advise with the audience of 450 people saying, "Curiosity and enthusiasm can take you far in your career. If you're open to learning new things and willing to ask how you can help others, you're communicating a level of engagement that adds values to others' lives and enriches your own. Curiosity also encourages connectivity—hearing from customers and co-workers about their work, their potential pain points, as well as what lights them up can really help guide your priorities. Enthusiasm sets the tone for your day, and it is contagious. I'm very proud to be a part of work culture that truly values this type of engagement. Thank you!"
Proud of our team members who have been recognized for their contributions to our company and industry—they are true role models and change makers who make Hancock Lumber a better place!
For a full event recap, click here.
For a full list of honorees, click here.