Today we say thank you. Thank you to all of those who have served and continue to serve our country. Thank you for your sacrifice and your bravery. At Hancock Lumber we admire your commitment to our country today and every day.
Community
Hancock Lumber is a proud partner and sponsor of the Travis Mills Foundation. In 2012, Travis suffered critical injury by IED, losing portions of his arms and legs while on duty in Afghanistan. To this day, Travis continues to conquer challenges and inspire those around him.
In 2013, Travis and his wife founded the Travis Mills Foundation to offer an all-expenses paid retreat to Maine for veterans injured in active duty in the post 9/11 era. The veterans and their families engage in adaptive activities, get to know other veteran families and enjoy the relaxing Maine wilderness. In partnership with the non-profit, Hancock Lumber has donated building materials for the retreat's lakeside cabin and outdoor recreation center. "We are thrilled to have the support of Hancock Lumber," said Travis Mills. "It's great to see so many Maine companies coming together to help us realize our dream…"
We look forward to continuing our valued partnership as the Travis Mills Foundation plans to build a Health and Wellness Center on their retreat campus. To learn more about the Travis Mills Foundation, please visit their website: www.TravisMills.org
This past July, Hancock Lumber joined community members in providing a ramp for a local WWII Veteran. The Casco community responded to a materials donations request by Fred Gilman's daughter, Ida Jane. Ida asked for help building a ramp outside of her 94-year old father's house so that he could get in and out more easily. With building materials donated by Hancock Lumber and labor from the community, the project was a success! Learn more here.
Additionally, Hancock Lumber values doing business with veteran-owned and operated companies.
320 Ink, a veteran own screen printing company in Westbrook, Maine, is Hancock Lumber's primary apparel vendor. Shortly after leaving the Air Force, Drue Nickerson purchased a screen printer for the basement of his home where he lived with his wife and two children. At the time, Drue was attending night classes to finish his degree while working a full time job. Drue's work ethic and attention to detail he acquired throughout his four years in the military soon began to distinguish 320 Ink from other screen printing businesses in the area. Since its origins, the company has grown considerably and now operates in an 11,000 square foot warehouse.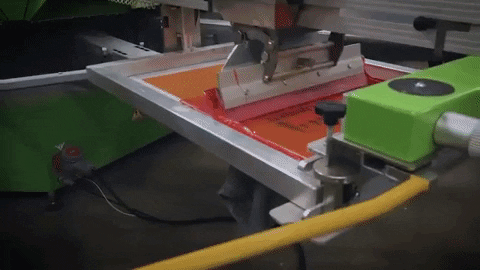 The Travis Mills Foundation and 320 Ink recently teamed up with Baxter Brewing Co. to craft a beer in support of veteran causes. 320 Ink designed the beer labels and provided apparel to Baxter Brewing Co. who, then, donated profits to the Travis Mills Foundation. The beer was released at an event in October where over $25,000 was raised. The success of the event has led Baxter Brewing Co. to expand the production and sale of Limb-It-Less and accompanying branding, while profits will continue to benefit the Travis Mills Foundation.
At Hancock Lumber, we want to extend a special thank you to all of the veterans we are connected to through our valued partnerships. We are inspired by your service to our country and continued service to the veteran community. It is an honor to be able to work with such talented, hard-working people!
Employment
Hancock Lumber is dedicated to hiring skillful employees with strong leadership capabilities and a team-first mentality. Because of this, we actively look for veterans to join our team.
As a sponsor and attendee of the annual "Hire A Vet" job fair in Augusta, Hancock Lumber recognizes that veterans recently out of the military often have the qualities desired in our applicants: teamwork, leadership safety, technology, communication, and process improvement. Click here to learn more about current career opportunities here at Hancock Lumber.
Thank you!
Again, we want to extend our sincerest appreciation and admiration to veterans, current members of the military and their families. Your courage inspires us and we will never take lightly the sacrifices you have made to keep us all safe.